Ingrid Lebert
Senior Director, Government Relations,
Council for Responsible Nutrition
Ingrid Lebert, Senior Director of Government Relations with the Council for Responsible Nutrition (CRN), manages federal legislative activity and presents trade association and industry positions to Congress. In addition, Ingrid engages in state legislative and regulatory activity and oversees educational briefings and advocacy events on Capitol Hill. Prior to joining CRN, she worked in the Intellectual Property division of the international law firm McKenna, Long & Aldridge, and at the legislative consulting company Klein & Saks. Ms. Lebert earned her B.S. in Psychology at South Dakota State University.

SESSION:
DSHEA at 25: Supplement Regulation Then, Now & Into the Future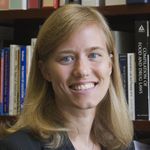 ---