To help ensure a smooth planning process for all of our exhibitors, we have compiled the following documents, tools and services for your use. Please review these items as they will help you coordinate all booth details for the show. Should you have any questions, please do not hesitate to contact Jenilee Dulay at jenilee.dulay@informa.com
---
*Coming soon!

The Exhibitor Service Kit is where you can find:

- Booth rules and regulations
- Order booth furnishings and accessories
- Find shipping addresses
- And much more 
*Coming soon! 

GES is the general service contractor for SupplySide East 2019 and where you can order the following: 

-Furnishings & Accessories
-Material Handling
-Graphics/Signs
-CarpetDisplay Labor
-Electrical
-Booth Cleaning & Trash Removal 
Upload your products to SupplySide Connect, the new official exhibitor directory. You can list an unlimited amount of your ingredients, products, services, etc in your profile so attendees can locate you BEFORE the show even begins. 

The SupplySide Database is where you can update your company listing and information to be displayed on the printed Show Preview, Show Guide, and mobile app.

Register your staff early to avoid long lines on-site! 
In partnership with onPeak, we've secured discounted rates at a selection of Secaucus, NJ hotels. Through onPeak we're able to offer you convenient and affordable options for your trip to SupplySide East 2020.

View your opportunities to increase your exposure before, during and after the show. 


View the whole expo show floor to find your booth space.

The SupplySide Compliance Program provides tools to gain a greater understanding of some of the most common compliance issues within the industry and help support self-regulatory efforts
Download the SupplySide East logo to put in your email signature, invitations, and more!

*Coming soon! New exhibitor? Not to worry. We've got you covered. See our FAQs and First Time Exhibitor Checklist to be prepared for the upcoming show. 

As an official content provider for SupplySide, INSIDER connects ingredient buyers and suppliers with executives across the health and nutrition marketplace. View advertising opportunities available to help drive your brand forward.

---

Beware of solicitation from unauthorized hotels and housing agencies.
onPeak is the Official Housing Provider for SupplySide East. Improper solicitation of hotel reservations from any company other than onPeak is not approved. Reservations made by unaffiliated organizations may appear to have lower rates, however they may be illegitimate, not have the rooms to sell, have unreasonable cancellation or change penalties, or be completely non-refundable. Please be aware of, and report any unauthorized solicitation to your organization or onPeak.
As an exhibitor at the show, you may receive solicitations from data companies who represent themselves as online show directories and will invite you to update your company information to ensure your "free" company listing is correct. The listing is not "free" and these companies are in no way associated with Informa Exhibitions. We strongly advise our exhibitors not to take advantage of their services unless you wish to pay for your listing and be contracted into non-retractable agreements.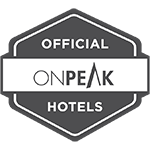 Booking By onPeak
2020 SupplySide East Housing coming soon!

---
Exhibitor Move-In
April 20: 8am-5pm
April 21: 8-10am
Expo Hours
April 21: 10:30am-4pm
April 22: 10:30am-3:30pm
Exhibitor Move-Out
April 22: 3:30-7pm
*Dates and hours are subject to change.
Meadowlands Exposition Center, 555 Plaza Dr, Secaucus, NJ 07094
---